--The application of parallel controller: HGM9510+HGM9580
Xinjiang is the largest province of China and there is a city called "Karamay", which is the only city named after oil in the world, "Karamay" means "black oil" in Uygur language. Wuerhe Wind City in Wuerhe district of Karamay is known for "Devil City" as a national 4A scenic spot.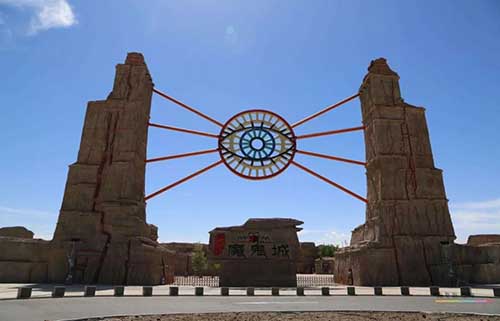 Devil City is located in the lower reaches of Jiamu River in Junggar Basin, Xinjiang province. It is a natural wind-eroded Yadan landform, and the Gobi Desert presents various earth mounds, where the soil is barren and surrounding is dead silent. when strong northwest wind passes through the jagged and uneven mounds, the sand flies away from the rocks makes the sky dark, and the cyclones whirl through among the jagged rocks, giving out a mournful sound and howling. On a moonlit night, the situation is particularly terrible.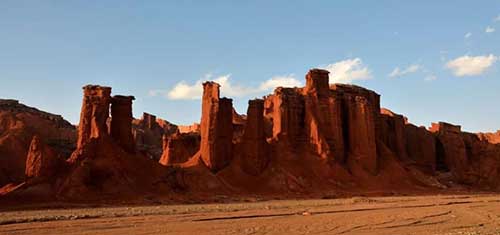 In this vast Gobi Desert, in addition to the magic natural landscape Devil City, there are many modern civilizations. Drilling machines are scattered in straight wide roads everywhere, as well as the natural gas power stations. In the endless Gobi Desert, natural gas reserves are quite abundant. With such favorable advantage, gas power generation emerges at the moment. Next, we will introduce a perfect project application of gas power station.
The power station has 26 gas generators to provide power for the gas processing station. The control system adopts SmartGen HGM9510 multi-unit parallel controller and HGM9580 bus controller. This project consists of 3 groups of HGM9510 controllers (the first group is 8 controllers, the second group is 8 controllers, the third group is 10 controllers) to control the closing/opening of power generation bus and step-up transformer by HGM9580, finally to control high voltage bus parallel of HGM9580.There are multiple logical protections built in HGM9580, realizing 3-level network and 3 systems parallel by CAN bus, as well as multiple low voltage and high voltage load power supplies, automatic synchronization, load sharing, on-demand on/off, abnormal protection and other functions.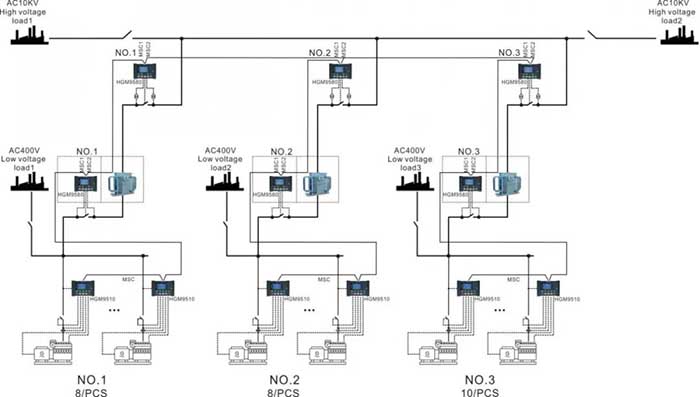 Gas Power Station Solution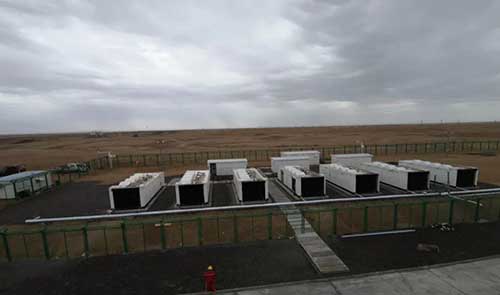 Gas Power Station on-site 1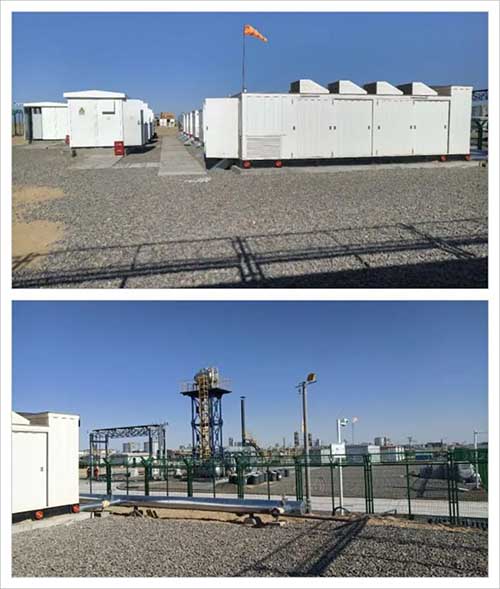 Gas Power Station on-site 2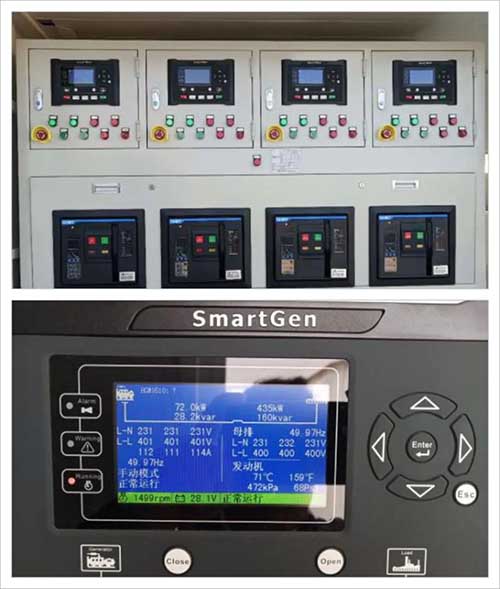 HGM9510 Multi-unit Parallel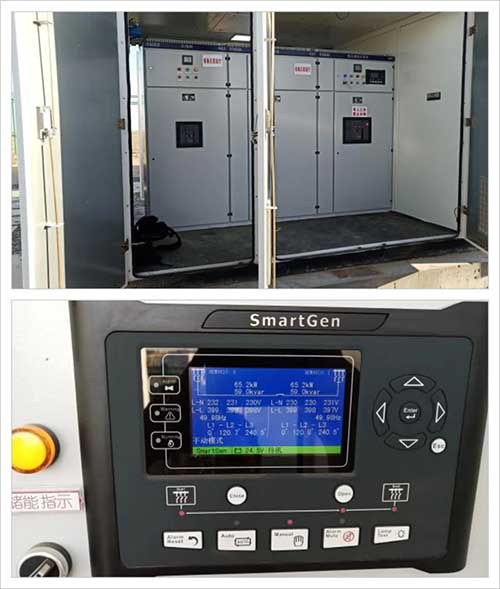 HGM9580 Step-up Transformer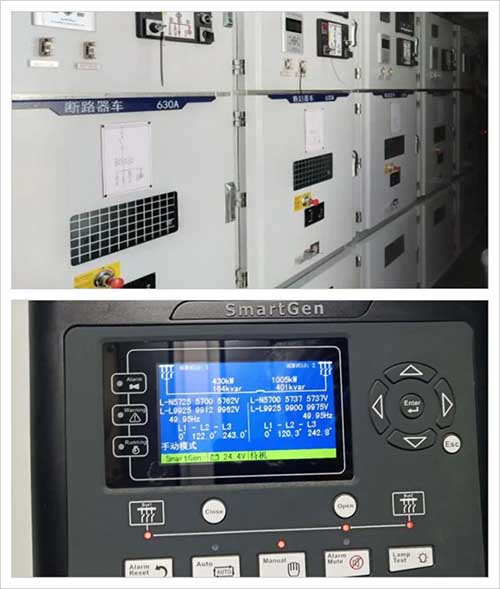 HGM9580 High Voltage 10kV Parallel
When sunset and dim night comes, you could still hear the roar of machines and see the sparks in the vast Gobi Desert. That is the dazzling light provided by the products of SmartGen for the long night in the Gobi Desert.