The World Cup becomes the most concerning topic every four years. It also becomes a turning point in some industries(search the internet if you are interested in it). Some people even ask for a leave or stay up to watch every match. Why does the World Cup attract so many public attentions? Everyone would like to sacrifice sleeping time for it. What kind of magic does it have? Because the World Cup is the world-class football match with the highest honor, the highest specification and the highest level. Of course, every team which participates in the competition is a world-class team.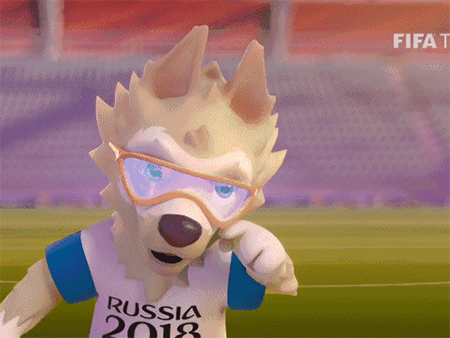 What will happen if the team of SmartGen competes with the team of World Cup? We don't compare playing football, we compare customer satisfaction. Satisfied employees can bring satisfied customers. So, let's firstly see how does SmartGen satisfy their employees and how do they create their own teams in past 20 years?
SmartGen, as a high-tech enterprise, regards talent resources as the primary productive force and attaches great importance to talented people input and product innovation. We always hold the idea of "going out and introducing". We have organized employees to visit and study the enterprises of customers, same industry and suppliers. We also invited various industries' teachers to impart knowledge and skills to us.
In 2018, SmartGen have organized many kinds of training for all posts, including skills, safety, risk and etiquette. From June 12th to 14th, SmartGen invited a 6 Sigma Black Belts expert to give training. Everyone benefits a lot from the lessons. We not only learned to use various management tools such as DMAIC, analysis tools like CPK, SIPOC and Xbar-R control charts to solve practical problems, but also understood that six sigma is an important tool in the cultural change of enterprise. It is a way for companies to strive for excellence and continuous improvement.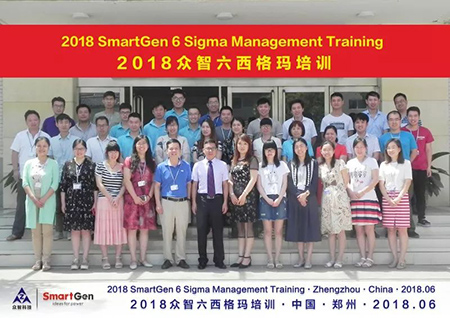 The goal of 6 Sigma management is to continuously improve customer satisfaction. We will continue to integrate and optimize it like 5S management to provide you with a better user experience.
We have been working hard to build a world-class team all the time.

Constantly improve, build a dream together, cooperate with you, win our bright futur!