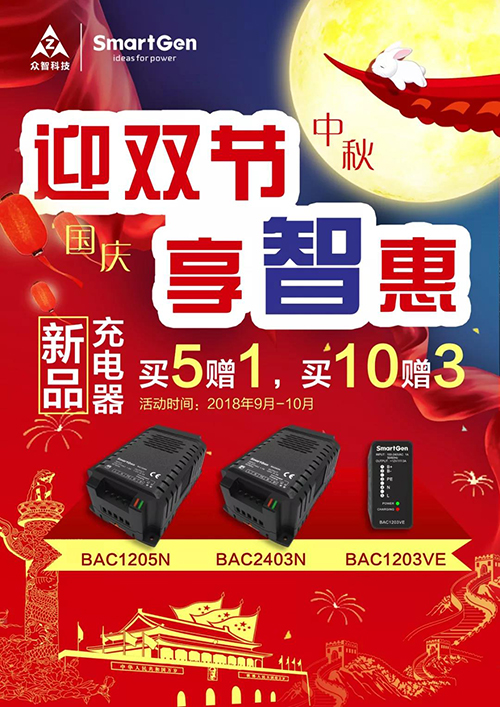 Time flies. In the twinkling of an eye, Mid-Autumn Festival and National Day are coming. How should we spend the long holidays? Please get ready! The right way to spend the holidays ----pay close attention to SmartGen!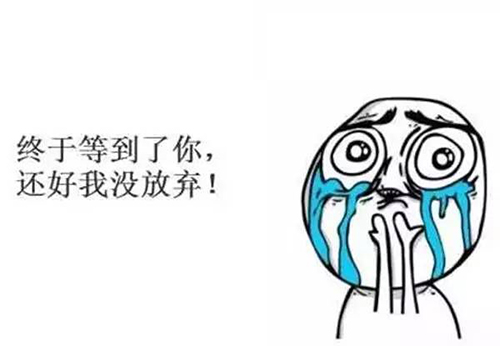 The cool breeze is pleasant, the autumn moon is bright. I miss you so much and every day seems like a year to me. Fortunately, you finally have the promotions for new products of battery charger!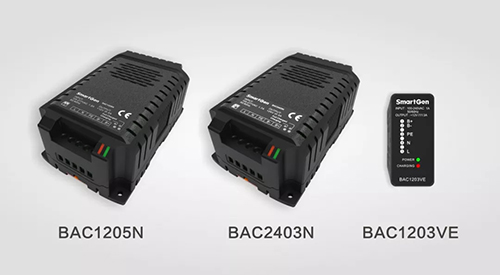 To celebrate the festivals and appreciate for the support of all clients in many years, we launch the "Celebrate the Festivals, Enjoy the Special Offers" promotions. During the activity, clients could buy a certain amount of specified chargers and you could get same model chargers free.

Promotional Date

Sept. 16th to Oct. 31st, 2018
Promotional Content

1、Promotional Products: BAC1205N, BAC2403N, BAC1203VE.
2、Promotional Rules: Buy five get one free, buy ten get three free.

3、Promotional Quantity: The number of BAC1203VE is 500, the total number of BAC1205N and BAC2403N is 500. Every client could buy 50 at most, not include the complimentary products.

Buying Guide

1、Please call the regional sales manager of SmartGen.
2、Please fill in the product model, quantity and company information through scanning the QR code.