Spring returned, fresh starts for everything. "2019" has waved goodbye to us, and we have ushered in a brand new "love you love you" (2020).
Host Lineup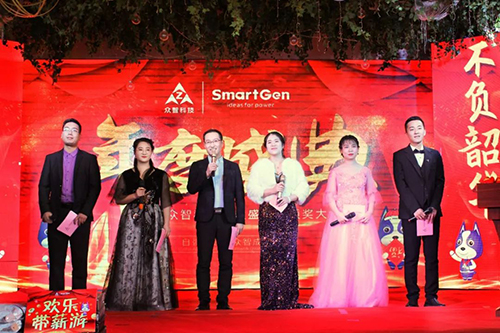 Annual Summary
At the beginning, Mr. Cui Wenfeng, the general manager, took the stage to give a speech. Looking back on 2019, it is a year of steady development for the company. Looking forward to 2020, it will be a crucial year for the company to set sail and create glory.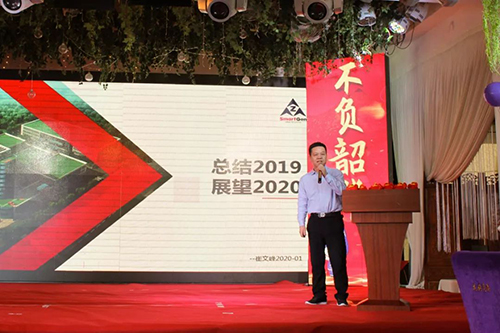 Award Presentation Ceremony
Employees are the foundation of an enterprise, and excellent employees are the magic weapon of achieving victory. In the past 2019, the company has emerged a group of outstanding employees with solid work and outstanding achievements. Among the outstanding employees, we also selected Craftsmen of SmartGen, Benchmarking Staff, Sales Champion and Outstanding Party member.
Li Zhaohui's speech as an excellent employee representative pushed this link to a small peak.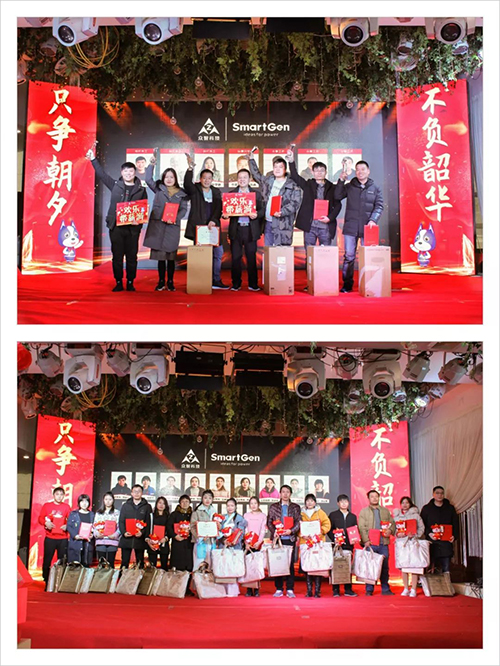 Art Performance
The commendation of outstanding part came to an end in the impassioned and powerful speech of Li Zhaohui, and then the most anticipated link-the art performance.
The art performance began with dance "Auspicious song" in joyful and national characteristics from the marketing center .
The song and dance performance "serving the motherland with selfless loyalty" from the R & D Center pushed the party to a small climax again. The story of character-tattooing of Yue Fei is popular among the people. The word of "serving the motherland with selfless loyalty" has been passed down from generation to generation.
The dance "Orchid lovel" from the electronics workshop pushed the party to another climax.
There are beauty from southern, with light green waist dance. There is nothing more beautiful than this.
In the end, "Everyone rowed the big boat" from the Control Panel Workshop showed the enterprise Spirit of "Continuous Improvement, Teamwork Creates Value".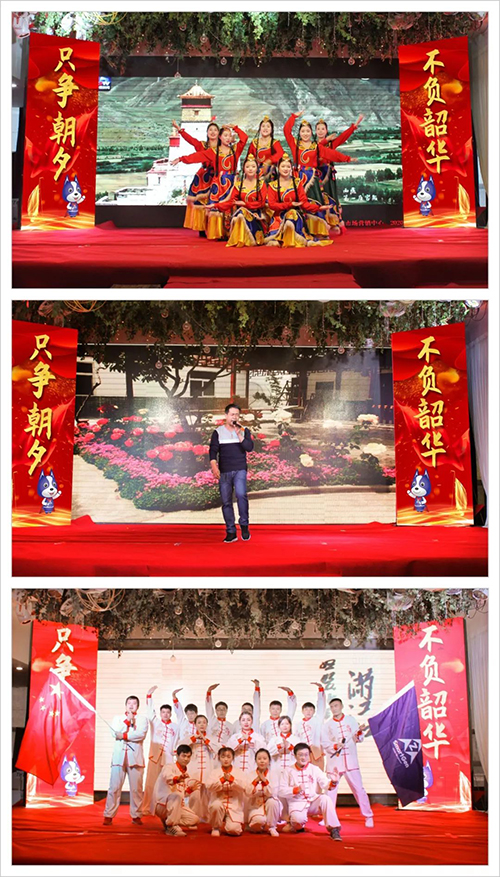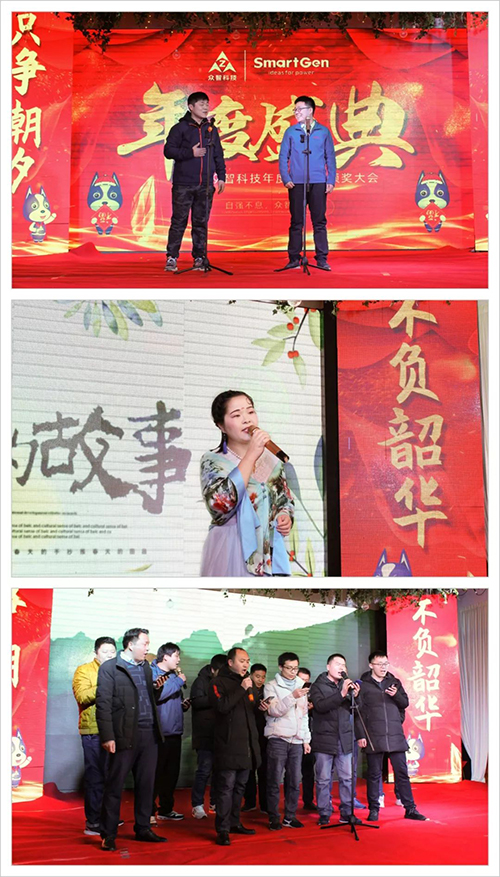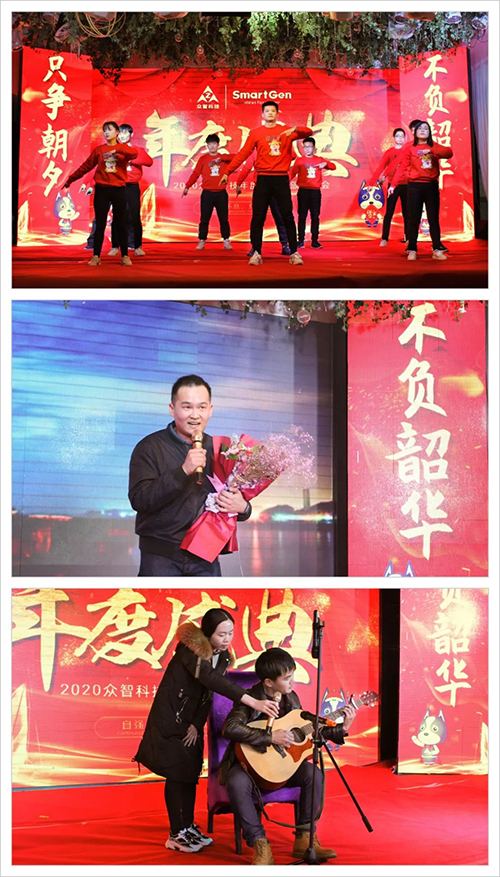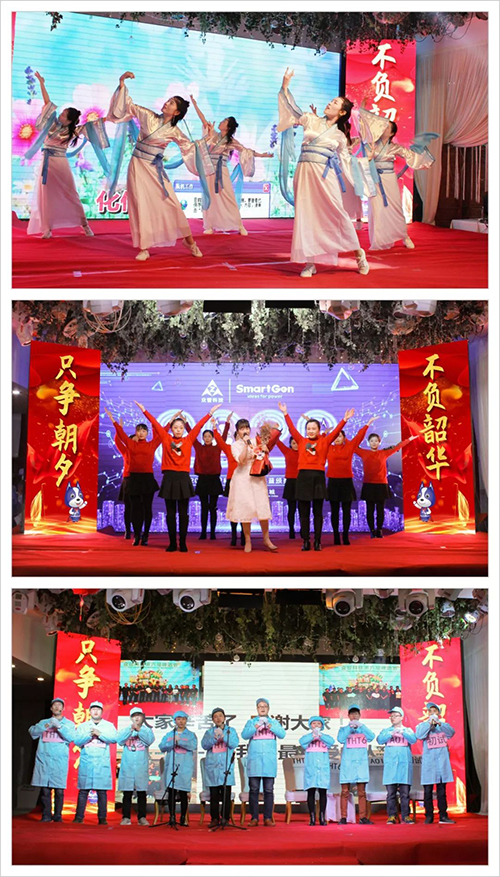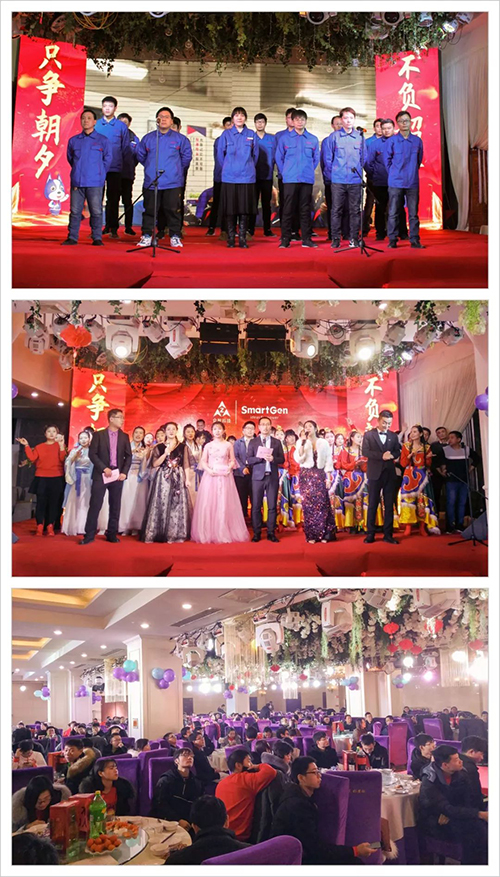 Celebrate The Feast
Finally, let's have a drink with President Cui, enjoy a feast.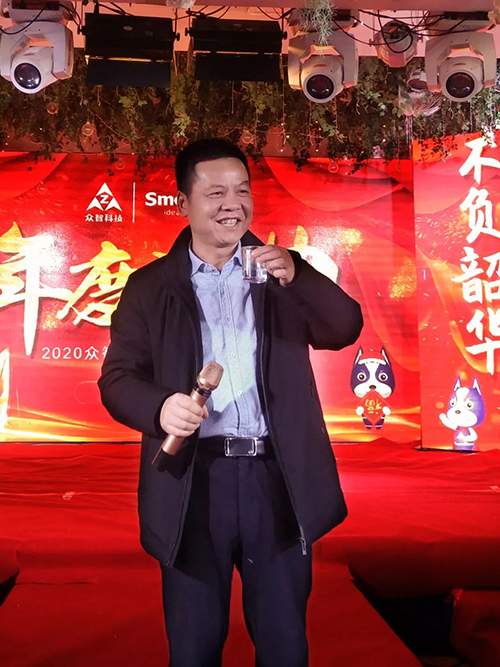 We are born in the heyday, we shouldn't live up to it.
We are in the right time, and we should fight for it.
In the new year, let's go hand in hand, seize the day and live it to the full, strive for the building of a century of SmartGen.
2020~May all the good things in the world be linked to you.
2020~Let's enjoy "caress him".