The inevitable factor of success does not depend on me, but the process of success must have my participation.
My friends, you must muster strong confidence when you feel pessimistic and disappointed. You should believe that there is no wasted effort in the world. The inevitable factor of success does not depend on me, but all my effort will not be in vain.
-To The Students Who Graduate This Year By Hu Shi
"If we say that the inevitable factor of success does not depend on me" is a realm and a pursuit, then "the process of success must have my participation" is a duty and a responsibility.
More than three thousand years ago, Da Yu was so dedicated to dealing with flood that he refused to enter his room three times when passing by. More than two thousand years ago, Confucius led his disciples around the country to lobby the rulers to implement the policy of love for the people. More than a thousand years ago, Zhang Qian went the western region to promote communication between the Han Dynasty and the Huns. Although they live in different times, they all embody a common spirit. Nowadays, this spirit isn't abandoned by people with changes of the times, but is deeply branded in the hearts of each of SmartGeners.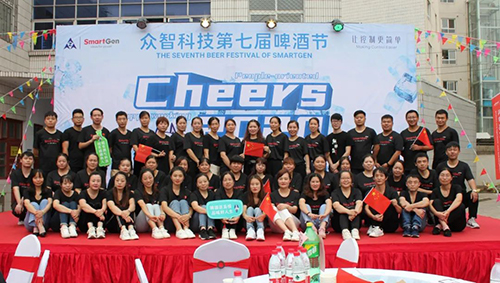 As an individual, the production director personally led us to install and debug equipment during the weekend to ensure normal production on Monday; The leader of the preliminary test line accidentally hurt his leg on the way to work, but considering that the task of the preliminary test line was tight recently and short-handed, he resolutely came to work; There was also a temporary decision for the controller's post-process to work late for delivery... Their families and children need their care and accompany, but they know clearly that as a producer, delivery date is important! They will not easily confide their difficulties and efforts to their leaders. They all clearly understand that they are employees of SmartGen, workers from the first production line. Delivery date is their mission, and the mission must be reached! They're always there when the users need them.
Among them, some have worked in the company for over ten years, some may not be highly educated, and some may not even understand what lean manufacturing is and what lean thinking is. But when the leadership gives a clear instruction, they will support and implement it without hesitation. Some employees didn't use computers, some employees didn't know what MES system was, and some employees didn't know how to operate ERP software. But each of them was so eager for new knowledge, new equipment, new culture that it was like going back to school. Although they have different foundation, everyone is working hard. They don't want to waste time that they can strive for, so they take the initiative to get certificates, learn all kinds of office and automation software, learn ISO9001... They are always on the way of learning, and never stop their step!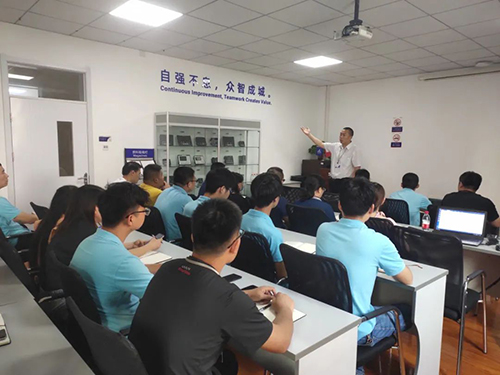 As the core department of product manufacturing, the electronic workshop is responsible for the important link of product realization and delivery. In daily work, the electronic workshop closely cooperates with other departments, which fully embodies the enterprise spirit of SmartGen: "continuous improvement, teamwork creates value." When the controller shipment volume increased, the bottleneck process employees took the initiative to temporarily increase the night shift to not delay the delivery date. Considering the safety of two female employees, the department leader advised male colleagues to work on the night shift. The two female employees insisted on working on the night shift since they worried that the unskilled skills of the other staff will affect product quality. Female employees are excellent as their male colleagues. When electronic control workshop learned this, they gave their hands. As the electronic control workshop faced explosive order situation, the electronic workshop was the first to give their hands, and other departments also offered help. As the saying goes: "Throw in peach, quoted in pear."
Under the influence of our enterprise culture, the employees of electronic workshop are positive and initiative, hard-working, and never give up. You saw their figures in various activities: 5S competition, improvement project competition, beer festival, annual party, sport meeting, etc. They all signed up bravely, participated actively, and achieved outstanding results.
To explore a more scientific and efficient working way, they discussed seriously, sometimes even fiercely, about the working methods with other colleagues from technology and quality department. But didn't worry how intense they talked, because they were still good friends when the problem was solved.
"They are like a ball of fire if they united together, they will be like a starry sky if they separated with one another." They are the symbol of youth and vitality. They never thought that the company's development was because of someone from them. But when mentioning SmartGen, they will proudly say, "we are from SmartGen!"