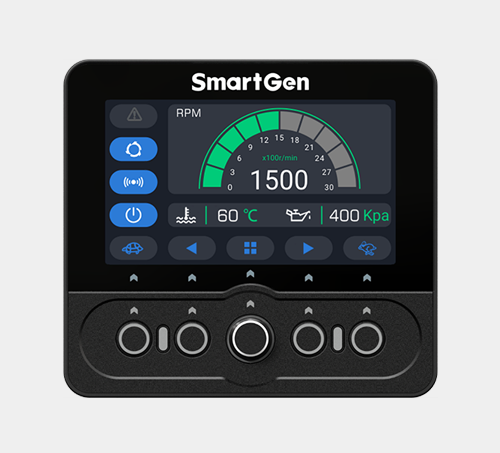 EP4300 engine controller can be used for diesel pump unit, diesel air compressor unit, workover rig, cementing equipment, grinder, crusher and other engineering equipment.
EP4300 has CANBUS interface that enables engine start/stop, engine control, data measurement, alarm display functions. It adopts 4.3-inch color LCD and optional Chinese and English.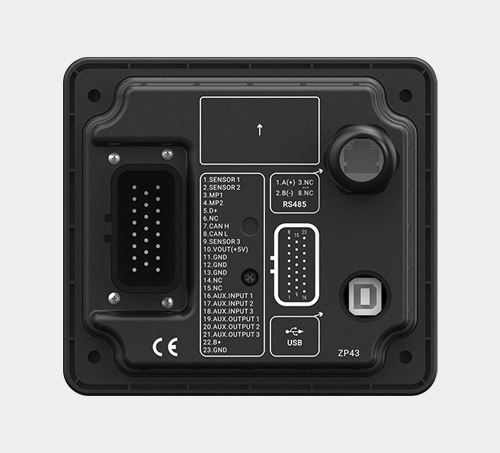 Main characteristics:
Resolution 480x272 with adjustable backlight (it can be adjusted automatically or manually);

CANBUS, RS485, USB interface;

3-way relay output ports (5A DC28V);

3-way digital input ports (active for connecting power negative);

3-way analog input ports (1#, 2# are resistance type, 3# can be defined as voltage/current/resistance type);

DC 5V supply output;

MPU, D+ sampling input;

Crank disconnect conditions (oil pressure, speed, oil pressure + speed);

One-key idle/high speed control, CAN instrument mode;

Speed adjustment, parameter setting, on-load/off-load functions can be realized by panel knob and keys;

Working voltage: DC8V~DC35V, DC reverse connection protection;

Pluggable waterproof connector, IP65 protection level.
Typical application diagram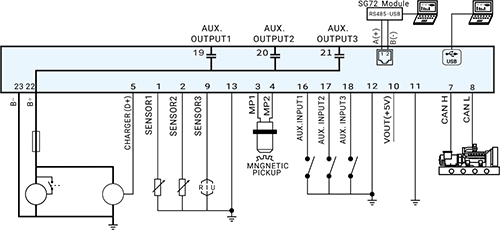 Overall Dimensions and Panel Cutout

Our related engineering machinery controller mains includes ACC4100, ACC7100A, HEM4000, HEM4100, HEM8400, HEM8500, HEM750, HMU8-750, etc. They have been widely applied in petroleum/petrochemical industry, construction, mining, agricultural irrigation, emergency drainage, high-pressure cleaning and other fields.