As we know, "Quality First" and "Strength in Product Quality" were written into the 19th CPC National Congress's report, it fully represents that the party has paid a great deal of attention to quality issues. Soon after the 19th CPC National Congress, "Standardization Law of the People's Republic of China" officially issued and implemented. It was published as the first national standard after that congress.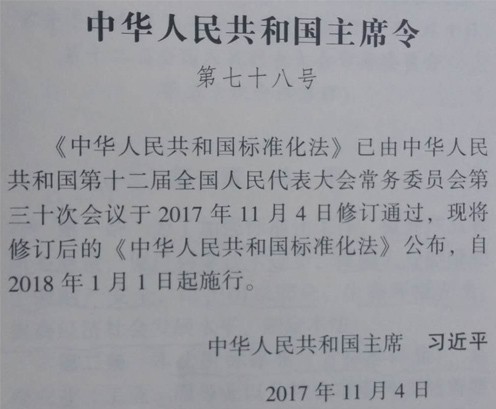 So, what is the relationship between standardization and quality? Xi Jinping said," the standard decides the quality, what kind of standard decides what kind of quality, only the high standard leads to the high quality''.
Standard is the basis, the benchmark and the guarantee of quality. If we want to obtain good quality, we shall carry out the standardization. For SmartGen, we responded to government's call in 2014 and have been certificated by "AAAA-Class" Enterprise with Good Practice on Standardization. So far, SmartGen has collected 600 national standards, set 300 technical standards and 100 management standards. We believe that our company will accelerates the pace from "satisfied quality" to "excellent quality", with such comprehensive standard system.
Continuous improvement of product quality, sustained improvement in customer satisfaction, everyone of SmartGen is working hard for that!