How time flies! This is the tenth year in a row that SmartGen has participated in Middle East Electricity Exhibition. Over the past decade, SmartGen has changed from an immature child to a hunk who continuously absorbs nutrition and continues to grow.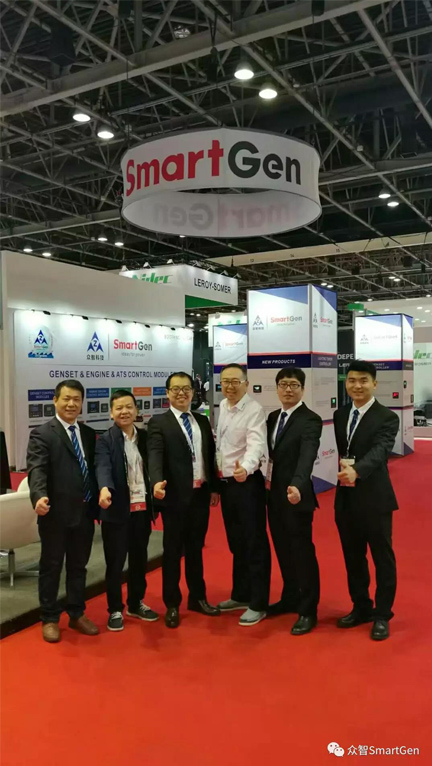 In this exhibition, SmartGen brings genset parallel (with genset) unit, genset parallel (with main) unit, light tower control module, DC genset control module, pump control module, marine engine control module, gas genset control module, ATS control module, engine heater, charger and so on. We especially recommend the cost-effective HGM1790N control module which is very popular with customers. It has silicone panel and customized liquid crystal, with high brightness backlight and high resolution. It also can display voltage, frequency, current, power, water temperature, oil pressure, fuel level, speed, battery voltage.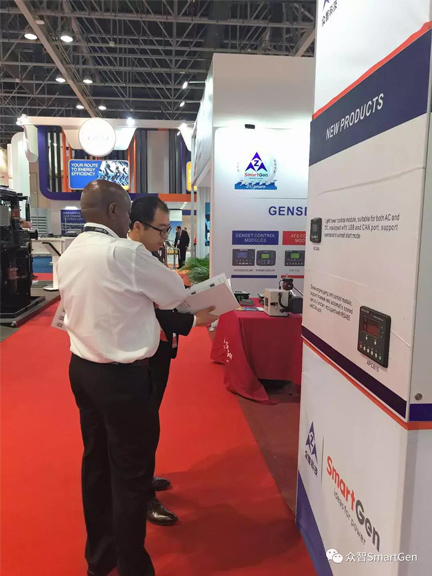 Our booth is in S1.C49, the special booth covering 36 square meters. It is a good position in the International Pavilion. The booth witnesses our growth. This time, our chairman and general manager also came to the booth. They specially brought Tie Guanyin, Maojian tea from hometown. Welcome all guests to visit and have a tea break.