SmartGen ACC7100 diesel air compressor controller with Cummins national Ⅳ emission engine, supports Cummins exhaust after-treatment function. This controller adds after-treatment status detection function before engine normal running.
On-site Pictures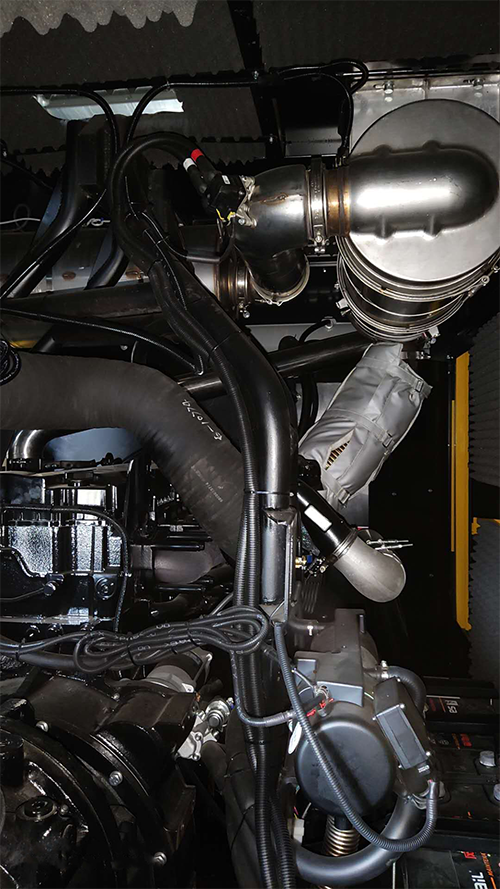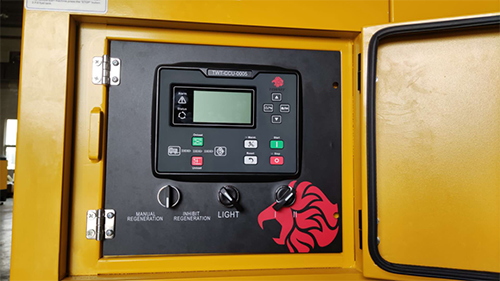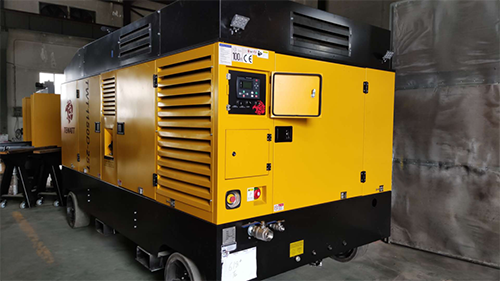 ACC7100 series diesel air compressor controller is used for air compressor with diesel-driven engine in order to realize functions of compressor start/stop, data measurement, maintenance, alarm protection and "three remotes". It has speed regulator function, and CANBUS (SAE J1939) port, which can control various ECU or non-ECU diesel-driven air compressors. It also applies heated LCD and electronic components resistant to high and low temperature, which are suitable for extremely low or high temperature environments (-40°C~+70°C), so that controller can work reliably under the condition of extreme temperature.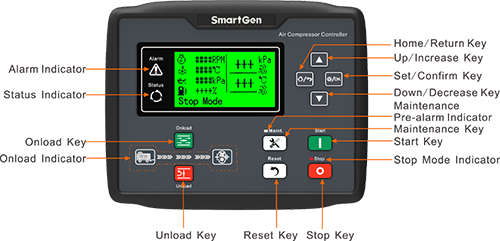 ACC7100 series diesel air compressor controller applies 32-bit ARM micro-processor technology, which can realize functions of precise measurement for many parameters, set-point adjustment, timing and threshold setting etc. A majority of parameters can be adjusted from the control panel. All parameters can be adjusted and monitored on PC by RS485 or USB port.It can be widely used in air compressor control systems driven by EFI engines of different brands, simple wiring, and high reliability.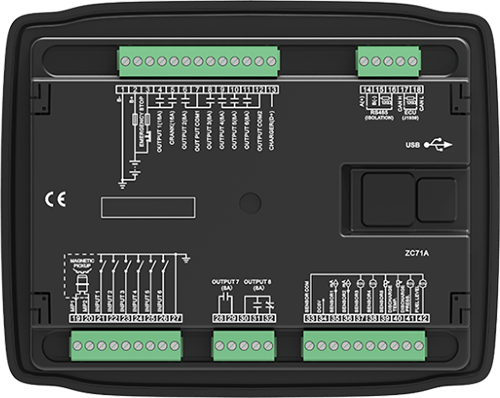 ACC7100A has higher protection level with IP60 and the front panel even reaches to IP65, which the rear housing is of fully sealed structure. The high level protection can effectively prevent dust and other substance from coming into the controller inside and prevent water seepage and condensation seeping into the controller cabinet. The reliable protection for the circuit board make the controller run stably and reliably. Therefore, it is more suitable for the field, mine, urban construction and other application scenarios with serious dust and complex working conditions.
SmartGen engine control module series products: