After the busy work is finished, people sit around the construction site, watching the blue water and sky, so comfortable it is! The leisure is due to the successful completion of the upgrade and retrofit of SmartGen genset on the construction site.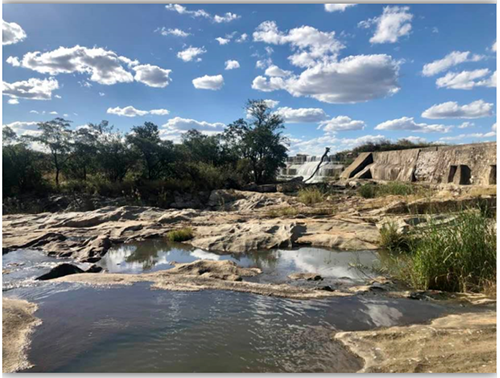 At a gold mine in Zimbabwe, an inland country in southeast Africa, after more than ten years of operation, the control system of three 350kVA gensets is now replaced with Smarten parallel controller HGM9510. The upgraded gensets are running stably and ready to start their new journey.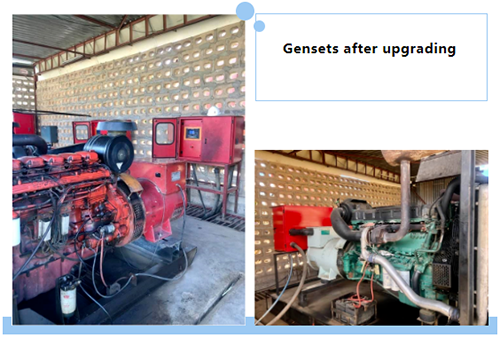 HGM9510 characteristics:
1.Genset parallels with genset;
2.Auto synchronization and load power distribution;
3.Can set power management mode;
4.Genset and busbar control and protection;
5.Auto adjustment of GOV and AVR;
6.J1939 engine communication;
7.USB programmable port;
8.Remote monitoring via Modbus RS485 port;
9.PLC (Programmable Logic Controller);
10.Continuously cycle start, suitable for field operation;
11.Auto detect load level to start and stop standby gensets;
12.Single unit grid-connection mode—genset constant power output.
HGM9510 parallel controller can provide multiple parallel solutions for users:
Multi-unit parallel: meet auto synchronization and load sharing of up to 32 gensets with same or different capacities;

Multi-unit grid-connection: realize manual/auto parallel of multiple gensets and mains with HGM9560, and selectable modes for parallel operation with mains;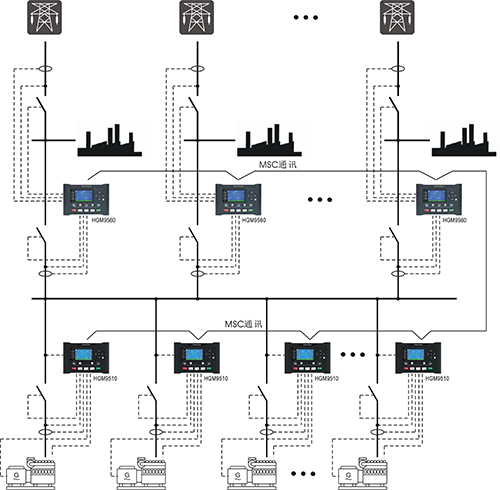 Busbar parallels with busbar: realize manual/auto parallel of genset busbars;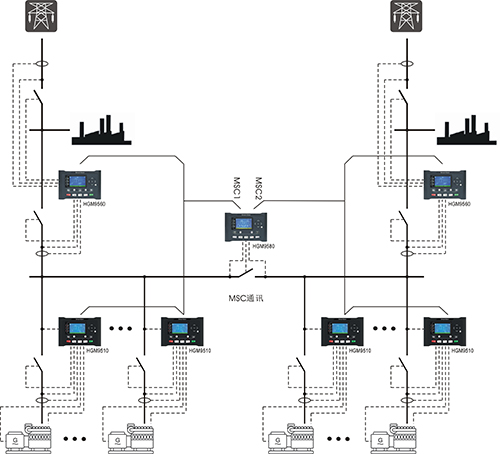 SmartGen currently has the upgraded parallel controller HGM9510N, which has passed UL certification, for your choice!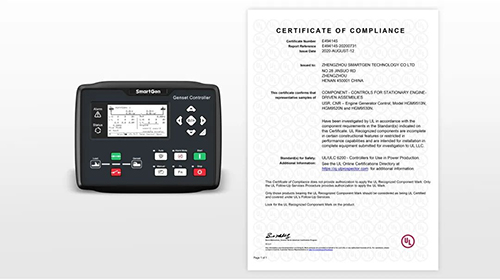 HGM9510N characteristics:
1.Compatible for synchronous parallel control of different engines and generators;
2.PLC and expand input/output, can meet special user demand;
3.Set parameters via front panel, USB, RS485, ETHERNET can meet the application of different parallel modes;
4.Built-in GOV, AVR output control;
5.Load demand, balanced running, mains abnormal start/stop mode;
6.Active power, reactive power and power factor load distribution mode;
7.IP65
Different products, different functions, same quality! SmartGen deserves your trust!