Biomass gas refers to use crop straw, forest waste, edible fungi residue, animal dung and other combustible materials as raw materials to convert into combustible energy. In the global situation of energy saving and emission reduction, low-carbon and environmental protection, biomass fuels are developed and utilized in new forms by countries all over the world because of the advantages of wide sources, low costs, low pollution and renewable ability.
Recently, two 200kW biomass gas genset of customer are grid-connected with mains, which adopts SmartGen HGM9510 controller and outputs with 80% of constant power.
Biomass gasification synthetic fuel is an indirect liquefaction technology with a complete set of integrated technology, which gasifies biomass to produce crude gas by thermochemical method, then obtains high-quality synthetic gas through gas purification and component modulation, and then uses catalytic synthesis technology to synthesize liquid fuel after pressurization. For example, wood chips and straw are processed to produce combustible gas, which can provide energy for genset after processing and pressurization.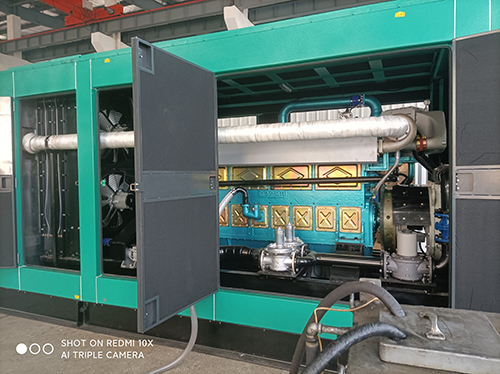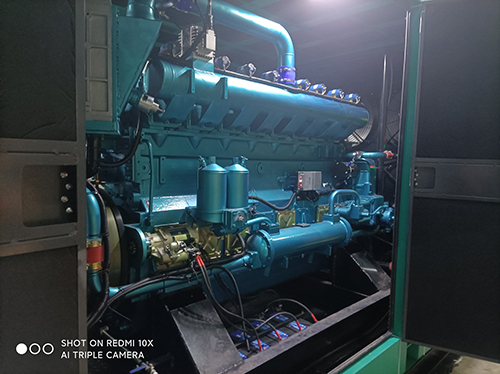 Biomass Gas Genset
Moreover, in the case of conditions permitting, high temperature water and exhaust temperature waste heat can be recovered to form CHP, which can further save costs and maximize the benefits.
HGM9510 genset paralleled controller in customer application, can be used for manual/auto parallel system of multiple gensets with same or different capacities. It is also suitable for single genset constant power output and mains grid-connection.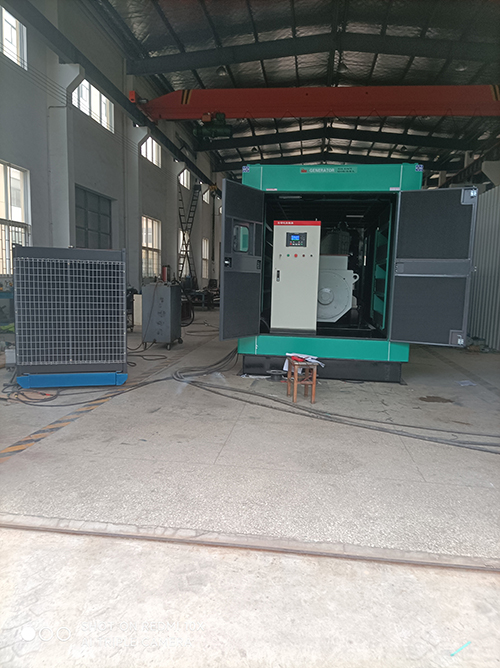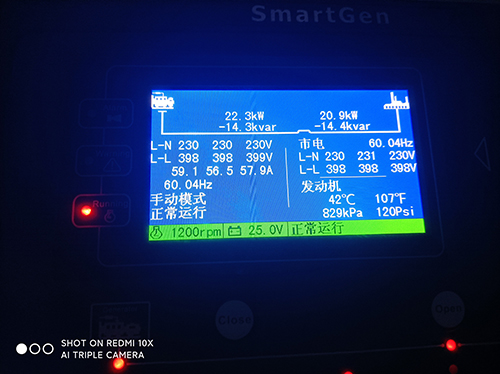 HGM9510 Debugging Site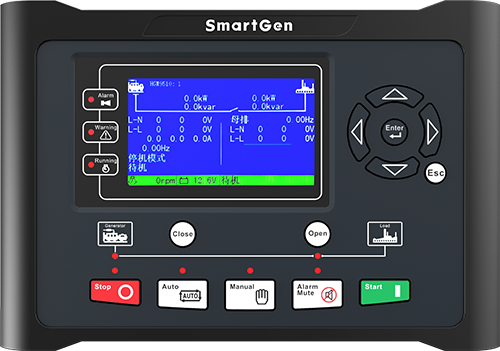 HGM9510 Genset Paralleled Controller
HGM9510 main function and features:
1.Compatible for different engines and genset synchronous parallel control;
2.PLC and expand digital inputs, outputs, can meet specific user demand;
3.Set parameters via front panel, USB, RS485 can meet various parallel modes application;
4.Built-in GOV, AVR output control;
5.Load demand, balanced running, mains abnormal start/stop mode;
6.Active power, reactive power and power factor load distribution mode;
7.IP65.
SmartGen upgraded parallel controller HGM9510N has passed UL certification. Looking forward to your choice!