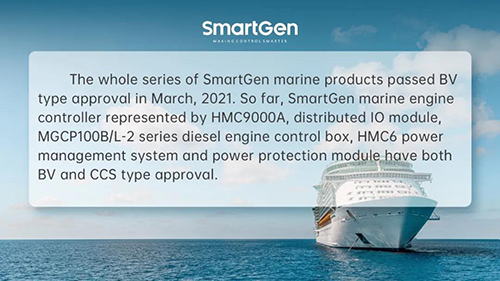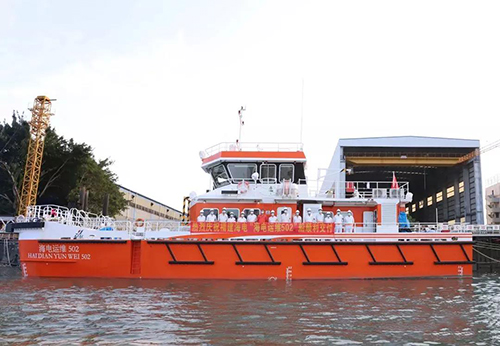 Recently, AFAI has successfully completed the delivery of "Haidian Yunwei 502" built for Fujian Offshore Wind O&M Co., Ltd, heading to the coast of Yangjiang, Guangdong at full speed to serve the offshore wind power O&M business. "Haidian Yunwei 502" is the sister ship of "Haidian Yunwei 501" that AFAI has just completed the delivery. The ship adopts full aluminum alloy catamaran structure with container loading platform at the head of the main deck. It is 26.7m long and 9.2m wide, which is propelled by double engines and double propellers. The maximum cargo capacity is 10 tons, speed is 28 knots, endurance can reach 400 nautical miles. It has good stability, speed, high wave resistance and loading capacity.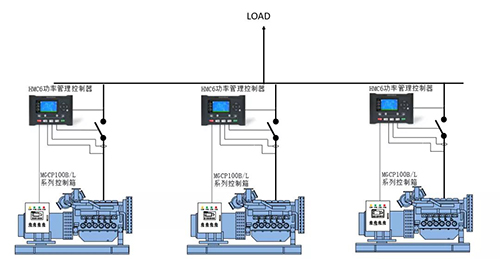 telligent Control and Power Station Power Management Solution of SmartGen Marine Engine
SmartGen automatic power station solution is selected for local control box of the ship's port and starboard auxiliary genset and power management system of main switchboard. The cabin diesel genset is equipped with MGCP100B-2 diesel engine control box, two HRM3300-2 remote screens installed on the bridge display local real-time parameter and alarm. The main switchboard can realize automatic schedule and protection function of two DGs according to load via PMS built by two HMC6 multi-master power management controller. It supports manual, semi-auto, auto modes and meets user control demand in different working conditions.
So far, SmartGen marine controllers have been successfully applied in the main ship types required in the construction of offshore wind power, such as offshore drilling rig platform, 700t semi-submersible crane vessel, 4000t full-swing crane vessel, offshore booster station, 118m laying vessel, catamaran wind power service vessel.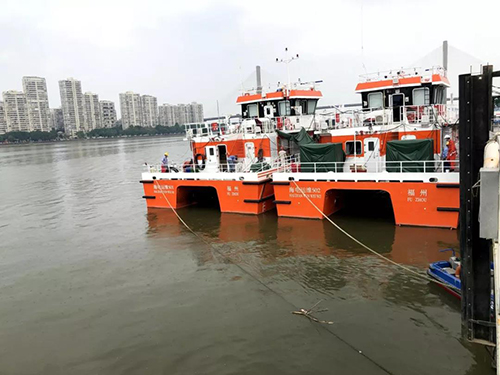 Offshore "Haidian Yunwei 501", "Haidian Yunwei 502" in Outfitting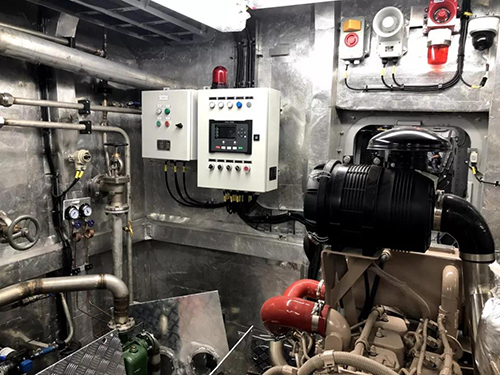 MGCP100B-2 Marine Diesel Control Box for Auxiliary Genset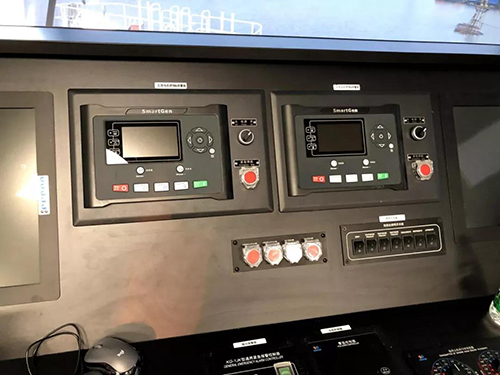 HRM3300-2 Remote Screen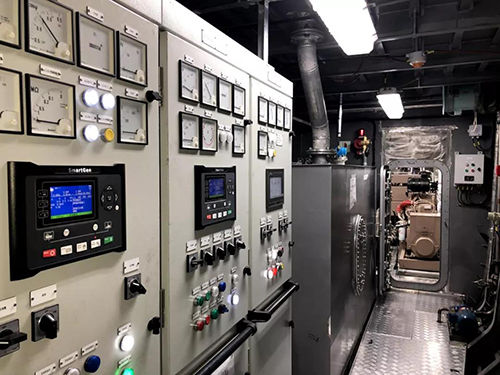 PMS Built by HMC6 Power Management Controller